Make a difference,
right here,
right now
New Outdoor Sensory Space in reach
In 2022 we appealed to our community to make a gift toward the development of Outdoor Sensory Spaces to support our students' wellbeing. Thank you to everyone who contributed.
This year we are seeking 200 generous people to give just $20 each to help us reach our final target. All donations over $2 are tax deductible and we hope to deliver our project by the end of Term 1, 2024.
For our teaching staff, these sensory spaces will provide an additional resource for responding to students in times of anxiety or distress.
These special spaces allow our students to:
Be empowered to take control when everything seems out of control
Have a safe space to retreat to outside of the classroom
Self-regulate and self-soothe
Connect with nature
Engage in physical activity
While Pakenham and Leongatha campuses undergo redevelopment in 2024 we will focus on finishing our Warragul campus project in 2024, and launch a new appeal next year.
Thank you for sharing this appeal page with anyone you know who is able and willing to give.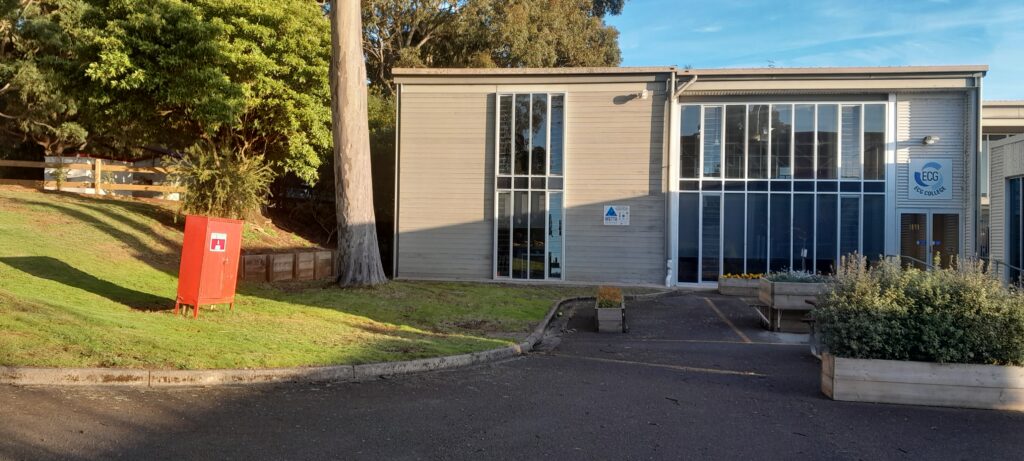 Proposed space: We recognise that mental wellbeing is a life journey, many students bravely face adversities and at times the classroom, or life issues, in general, can become overwhelming. This space will be transformed into a place to retreat to or run to when they need time out.
Donate now
As Community College Gippsland is registered with the Australian Tax Office as a Deductible Gift Recipient, all donations of $2 or more can be considered tax-deductible donations.
If you have any questions, phone us on (03) 5622 6000, or email info@ccg.asn.au
We encourage you to share this appeal with family, friends or others who can see the power in this important project.